Non surgical anti-aging facial treatments in Farnham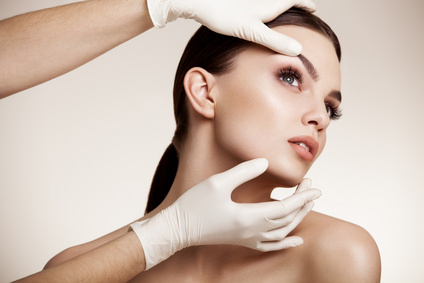 If you're worried that the condition of your skin is not what it once was or if you just fancy a luxurious pick-me-up, turn to one of Susanne Saville Beauty Clinic's qualified, friendly and professional therapists for one of our age-defying facials. Our treatments can restore volume loss and hydrate the skin for a fresh and youthful glow. Our beauty salon is based in Farnham and we have a strong and loyal customer base local to Farnham, including Wrecclesham, Badshot Lea and other nearby areas on the Surrey/Hampshire border. We are known for the quality of our treatments combined with our excellent customer care.
We have over 40 years' experience in the field of beauty and performing facial treatments and have a huge range of non-surgical face lift treatments to choose from, so contact us today on 01252 726 358.
Our range of amazing facials and non-surgical face-lifting treatments in Farnham
We offer our Farnham customers a huge range of treatments, including:
Crystal Clear Microdermabrasion: This flexible facial targets dull and dehydrated skin and will takes years off your complexion by gently exfoliating the outer layers of skin. The treatment helps to reduce the appearance of fine lines and wrinkles and acne and sun-damaged skin. This treatment is often performed in conjunction with the Crystal Clear Deluxe, mini lift facemask, which soothes and plumps the skin for a bright, youthful and hydrated appearance.
Bio-Ultimate Platinum Non-Surgical Face Lifting Treatment: Featuring the latest in micro-current technology development, this treatment allows for a diverse range of results, including improving skin tone and the appearance of fine lines and wrinkles. 
Turbo Lift Facial: This 45-minute treatment will give you an instant pick-me-up, with results lasting for two days. Perfect for special occasions.
Invisible Expression Facial: This is 30-minute express anti-aging treatment is ideal for people on the go and focuses on the eyes and forehead.
Goddess Oxygen Facial: Delivering pure oxygen to the skin, this rejuvenating treatment, which also uses a super-charged serum, targets the deeper layers of the skin, improving tone and radiance.
Goddess Micro Power Patches – Eye Contour Treatment: This product is for home use and in just 20 minutes delivers excellent results, making your skin appear more youthful, brighter and firmer.
Glycopeel Facial: Glycopeel is an effective glycolic facial peeling treatment that actively works on congested skin, acne, scarring, pigmentation, lines and wrinkles and will leave you with luminous and rebalanced skin.
Gernetic French Facial: Bring back glow to a lifeless complexion with this relaxing facial, which repairs skin, replenishes nutrients and powerful plant-based products will regenerate your skin.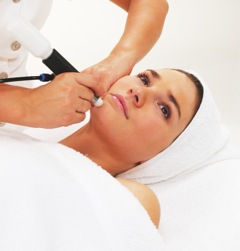 We also offer courses of some of our treatments and other specific facials such as aromatherapy facials, deep cleansing treatments and advanced aesthetic treatments. We also do skin tag and milia removal and treat red veins, spider naevus and blood spots. For more details of the treatments and prices, go here.
Call your Farnham non-surgical face-lift treatment experts today!
To talk to one of our team about the huge range of treatments we have on offer and what might be best for your skin type and requirements, phone us on 01252 726 358 or contact us through the website. We look forward to talking to you.
We are open Tuesday to Saturday, closed on Monday & Sunday
Gift Vouchers a wonderful treat or present for someone special.
Valid for 3 months.