Dermal Fillers
Dermal fillers are used for softening lines and wrinkles and for enhancing the features of the face to give an instant plumper smoother look. Each treatment is tailored to the individual.
All  enhancements will require 'top ups' to maintain the effect that you anticipate.
The frequency of those top ups will depend on the product used and the area treated.

Prices start from £230 to £600 depending on the product used.  Please ring the salon and speak to Angie for more details.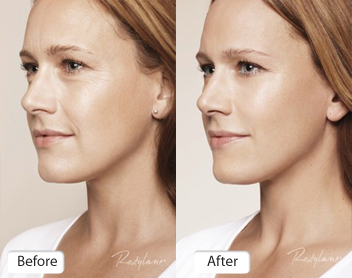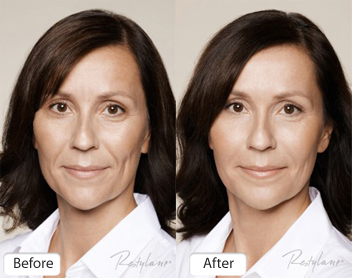 Sclerotherapy
It is possible to remove broken vessels, commonly known as thread veins, from face, legs and body using sclerotherapy injection method. They are caused by a number of things, such as prolonged standing, pregnancy, trauma or by genetic disposition and in the majority of cases once they have appeared they will not disappear and may get worse unless treated.
The substance used to fuse the vessels together is called a sclerosing agent which is injected into the vessel using a very fine needle and by fusing the sides of the vessels together blood can no longer flow through them.  Once sealed the veins are rendered useless and the body removes them by its own healing process.   Normally a treatment session will last about half an hour and follow up treatments may be necessary depending on the type of vein and area to be treated.  We will advise this at your initial consultation.
Legs/Body per session    £175
All the above treatments are carried out by our Medical Aesthetics Practitioner  Louisa Henderson Registered Nurse.  Louisa has over twenty years of experience and is one of the country's most experienced practitioners in medical aesthetics.  Louisa has been a Ward Sister and Nursing Director in both the NHS and private sectors and holds additional nursing qualifications in teaching and assessment, tropical diseases, intensive care nursing and dermatology.
Please go to our Offers Page for appointment dates with Louisa
For removal of small red veins, spider naevus, Campbell-de-Morgan red spots, skin tags and milia using the Electrolysis method, please go to our Face Page and scroll down to Advanced Aesthetic Treatments.
We are open Tuesday to Saturday, closed on Monday & Sunday
Gift Vouchers a wonderful treat or present for someone special.
Valid for 3 months.